The Brain Gauge measures different aspects of your brain. The scores are provided in 8 different categories, including:
The cumulative score calculated by adding scores from each of these tests is used to generate an overall score known as the "Corticalmetrics". This gives a detailed and comprehensive overview of brain function in the patient.
Imagine a scenario where a drug has been shown to improve memory in mice or rats and is cleared for testing in humans. One could use the "plasticity" metric on brain gauge to determine whether the drug improves performance on this aspect. Each criterion on the brain gauge can be monitored over a period and one can easily access previous data to compare cognitive performance at baseline and following treatment. Instead of solely relying on self-reported improvement in symptoms, clinicians can quickly administer this test, or monitor test results remotely to determine improvement in different aspects of brain function and modify treatment accordingly.
Brain Gauge is available in three different models: The home version, a pro version for testing athletes in the field and an MD version for clinicians. It offers several advantages compared to classical mTBI diagnostic modalities. These include
Low cost compared to most standard neuroimaging techniques and the ability to do multiple tests with the purchase of a package.
Avoid exposure to X-rays, radiation, magnetic fields or injection of contrast inducing-dyes in the patient making it much less invasive and stress-free.
Focus on specific domains of brain function that are both inter and intra-regional as opposed to other neurocognitive tests.
Brain Gauge holds tremendous promise as a neurocognitive test that can reliably monitor cognitive performance and recovery in a variety of traumatic and degenerative brain disorders.
About the Author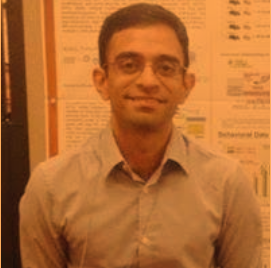 Ketan Marballi is a neuroscientist who holds a Ph.D. in Cellular and Structural Biology from the University of Texas, San Antonio. Over the last decade, his research has spanned the areas of different neurodevelopmental and psychiatric disorders such as schizophrenia and alcohol abuse research. He is currently studying the molecular mechanisms of Rett syndrome, a genetic syndrome similar to autism. Ketan has guest lectured at the University of Texas at Austin, teaching epigenetics to nursing students and mentored 7 students including high school, and undergraduate and medical resident trainees for their research projects. His work has been featured in leading publications including PLoS ONE and the Journal of Molecular Medicine. He enjoys playing tennis and singing in his spare time.